The Palace
This Palace is the more characterizing building of the ?Lungarno della Zecca Vecchia?, a promenade along the river Arno that was opened by the Architect Giuseppe Poggi in the framework of the grand town-planning project for modernizing Florence that used to be the second Capital of the united Italy.

Poggi, while he was creating that wonderful terrace of Piazzale Michelangelo, also realized this new ?Lungarno? and in the 1867 completely transformed this building that was standing just in front of the ?Piazzale?.

So the building, that was known since the XV° century as the Saints Filippo and Jacopo al Ceppo hospital, was enlarged and changed in the imposing shape we admire nowadays.

The Monumental Façade was probably designed by Poggi himself, characterized with the ?neo-renaissance manner? that was ruling at that time, for being a worthy sight for those that would lean out of the terrace of Piazzale Michelangelo.

The Palace, for these reasons, has been declared of artistic National interest.

Until the 1920 here laid the Hotel Paoli; finally the palace was turned into private apartments and just afterwards Count Vannicelli bought here these apartments.
A point of curiosity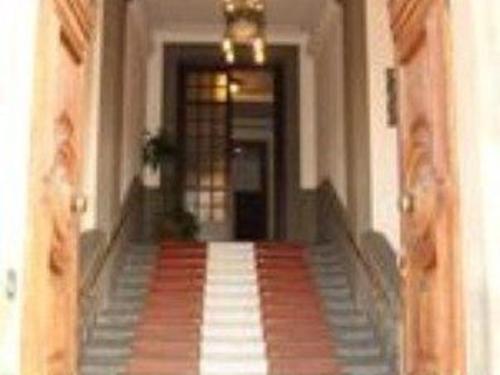 The ?Lungarno della Zecca Vecchia? owes its name to the Tower that was erected in 1317 to close on the river the oriental line of defence of the city, together with the San Niccolò tower ? that stands on the other side of the Arno. The Tower was called ?della Zecca? for in past time under its vaults was coined the ?Fiorino?, the famous Florentine Republic money that made a high name in the whole Europe.

Only a few people know the existence of a passage under the river that links the two towers.